---
Keep your car, office, home areas clean at all times with a stick on disposable trash bags.
Need a place to throw your daily trash? Our StickyBins™ are the perfect trash bags for any scenario. Stick them easily around you to create a simple solution to all your waste problems while you are out!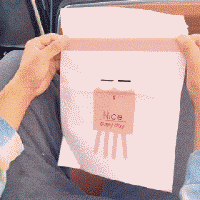 StickyBins™ serves for any application, they are waterproof and easy to stick to any surface. Unlike the nylon bags, they don't pollute nature as they are completely biodegradable!
Why StickyBins™ is for you
CONVENIENT ADHESIVE BAGS. Compared to trash cans, it can save a lot of room or space. Best choice for long-distance travel of family with children. You can use it as a vomiting bag! No need to wash or clean every time after use. Disposable, just throw it right away.
EASY TO USE. Simply peel the white film and stick it to anywhere you want. The tape is just right for keeping the bag hung on the surface and supporting enough loading, without leaving glue residue and trace when detached.
ECO-FRIENDLY & QUALITY MATERIALS. Waterproof and leakproof. It is made of non-toxic and tasteless premium PE material. Biodegradable with 100% water-resistant function, you can put snacks, wet stuff like nappies wipes, or even water in the bags. It can hold up to 3lbs of weight.
MULTIPURPOSE & WIDE APPLICATION. You can put different kinds of small rubbish and stuff. Perfect for use in cars, baby stroller, home, BBQ, camping, office, kitchen, etc. It's a great small car trash bag for road and plane trips.
PACKAGE INCLUDES
1 Pack × Biodegradable Self-Sticking Cleaning Bags
⚠️Limited Stock Due To High Demand⚠️
Click "ADD TO CART" To Get Yours Now!